A 500-km pipeline from Kobrin (Belarus) to Velke Kapusany (Slovakia) is the least expensive way to bypass Ukraine. As a matter of fact, Gazprom was considering the construction of this pipeline, but the project was abandoned in February 2002, shortly after Alexei Miller was appointed CEO of Gazprom. Note that this ROW is located in Poland and Slovakia, and the pipeline construction costs in the EU are several times lower than at similar projects in European Russia. According to Mr. Miller, "this gas supply route to our European consumers that is the most efficient" one for Gazprom.
The least expensive route from from Bovanenkovo to Baumgarten (Austria), without crossing Ukraine, runs through Yamburg, Punga, Pochinki, Gryazovets, Nesvizh, Kobrin and Velke Kapusany. The existing pipelines between Yamburg and Kobrin have enough spare capacity to accommodate additional flow from the Yamal peninsula.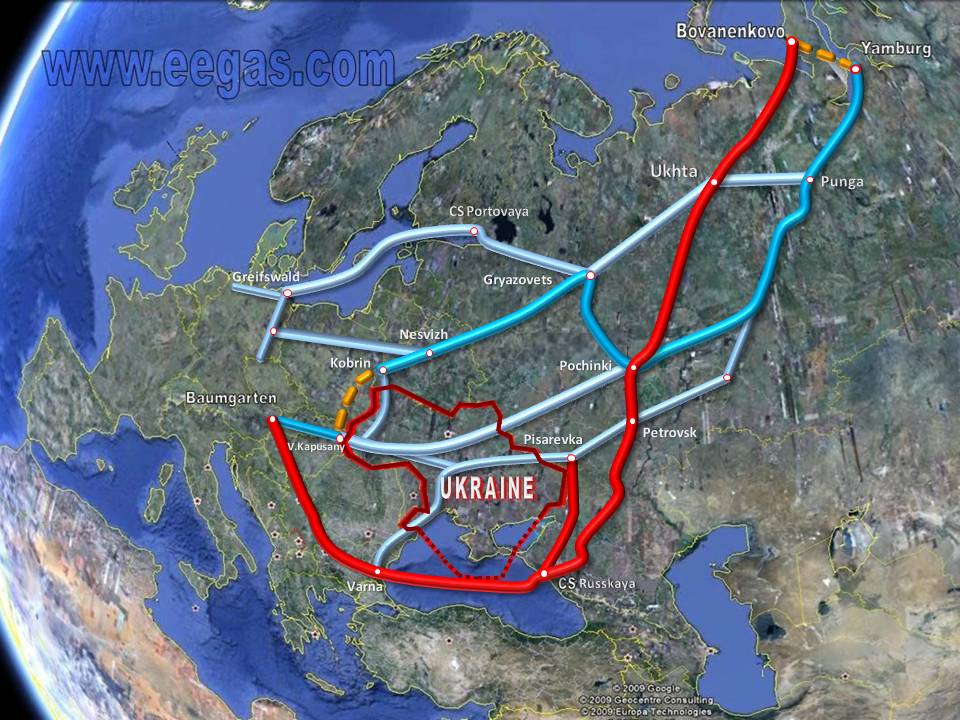 PDF copy of the map can be downloaded from here.
To deliver gas from Yamal to Austria without Ukrainian transit, Gazprom could have built just two relatively short pipelines - Bovanenkovo-Yamburg and Kobrin-Velke Kapusany. The alternative route via the Black Sea requires a way more time and money.
Mikhail Korchemkin
East European Gas Analysis
Malvern, PA, USA
May 13, 2014
Reproduction or use of materials is allowed only with reference to East European Gas Analysis or www.eegas.com